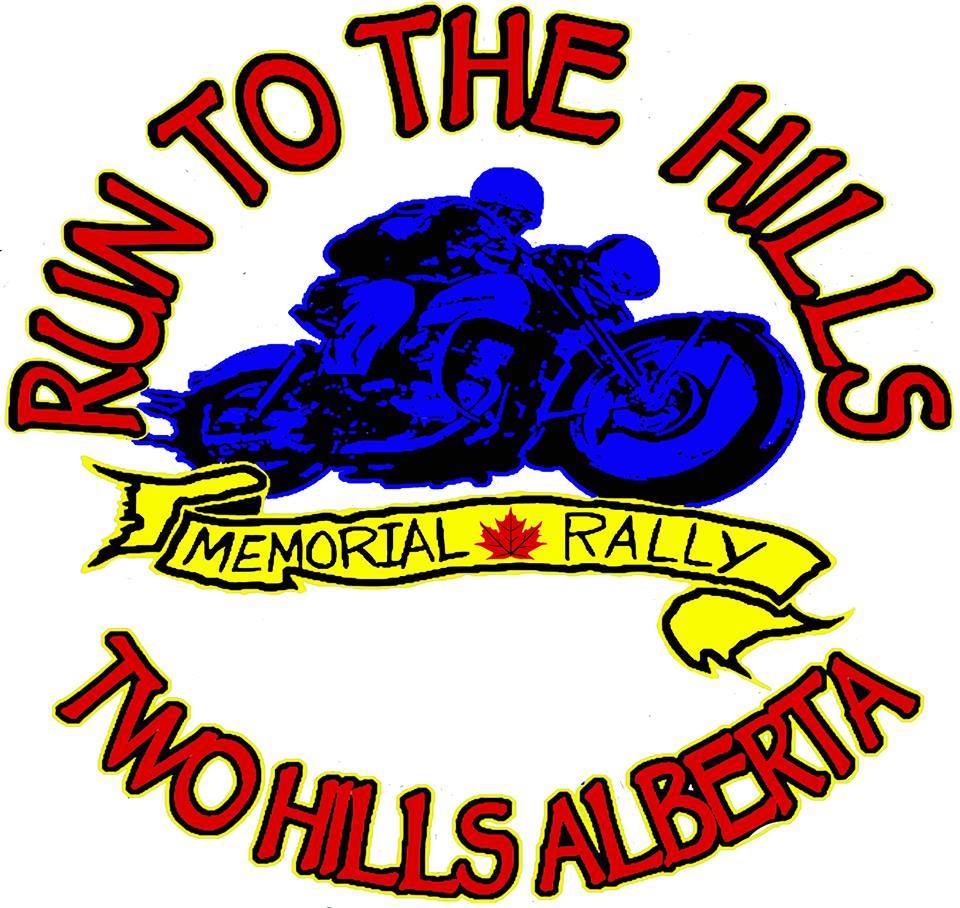 Countdown to the 2023 Rally
Sponsor/Vendor/Volunteer Application
Run to the Hills Memorial Rally
The Run to the Hills Memorial Rally committee is filled with local area people who have the desire to see their community flourish.
The committee has a solid history of giving back into the Two Hills County area.
Defibrillators for the Two Hills Ag Society
Washrooms for Geleta Park, Two Hills
Wayside Memorial Park & Monument
Two Hills Organizations we have supported:
Fire Department
Fish & Game
Hall Committee
Myrnam Graduation Class
Two Hills Graduation Class
The Run to the Hills Memorial Rally was conceived to assist in fulfilling the dream of creating a memorial garden and monument dedicated to the memory of fallen riders everywhere.